From little girl silenced, to award-winning artist & speaker
I am Cheryl-Ann Webster and this is my story.  Although my childhood was far from ideal and my naive decisions have had life-long consequences, my journey has been rich in lessons and experiences. Indeed it has been a journey that has taken me from a little girl silenced, to an award-winning artist and speaker. Growing-up I was silenced by the belief that "little girls should be seen and not heard" so I kept quiet even when I should have spoken up. As the silence grew, my self-esteem eroded.  Art became my voice, as I began to silently sketch my innermost thoughts and feelings, and through my art, make sense of my life. Over time, I studied what had shaped me, who had influenced me, what was in my control, and what I needed to do to survive…or even better, to thrive! I am not sure when I fully realized I was in control of changing my situation, but I do remember starting to make the most of my limited resources, rather than focusing on what I didn't have. At the time, I felt like I was simply putting one foot in front of the other, moving forward slowly, but surely. In retrospect, I was actually following a process I now call ART – Awareness, Resilience and Transformational which guided me out of the darkness, and into the life I love.  No longer silenced, I smile when I am introduced as an award-winning speaker and artist, with a glowing list of awards & qualifications on my resume. I smile not in a boastful way but in an empowered way – as I am living proof that we can heal, grow and achieve. Today, I use my spoken words to empower the audience, and my creative expressions and art exhibitions as the backdrop for interactive, experiential learning.
Cheryl-Ann legitimized the need for us as professionals to take good care of ourselves through times of challenge and change, and you empowered us to become better at being supportive and empathetic towards each other and most notably the people we serve.
Your skills as an Orator have obviously been honed from training and practice along with an abundance of natural talent and a passion.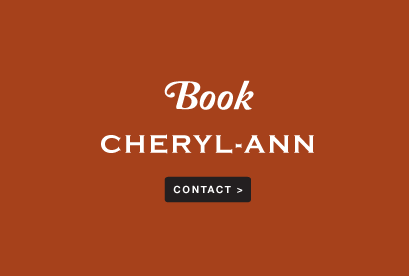 I really enjoyed the exhibit. I hope you continue inspiring women with your art.
You truly have an insight into women's nature.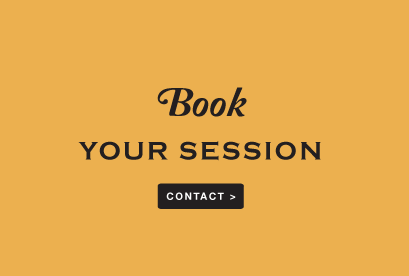 For the past two years, your workshop on Body Image/Self-Esteem at the Power of Being a Girl Conference has received the highest ratings with both girls and teachers in attendance. They find your style honest, engaging and humourous.
My 4 yr old son loves his Beautiful  Women colouring book! He loves the patterns, shapes and challenge of filling each page with beautiful colours. I love that he is learning by osmosis that beautiful women come in all different shapes and sizes, with their own fascinating and unique stories. A great lesson at any age!
Rogers Daytime TV Cambridge, Jan 14
Inside Guelph Guelph, ON May 20
CNE Meet the Featured Artist Toronto, August
CFOS, "Georgian Bay Today", August
98 The Beach, KRH, August
COGECO TV St Catharines, ON, October 16
Cable 14 Coffee Time Hamilton, ON, April 9
CHEX TV News @5:30 Lindsay, ON – March 28
ROGERS TV- Grand River Living Cambridge, ON – Mar 11
ROGERS TV -Daytime Cambridge, ON. March 8
CKCO Television – Healthy Living Cambridge, ON. March 7
CTV's Good Morning Canada Aired nationally in March
CHEX TV Lindsay, ON. March 6
COGECO TV Vankleek Hill, ON. April 6
CKWS TV Newswatch @ 5:30 Kingston, ON. February 15 Radio
Paula Morand USA on-line On-line, June 27
Speaking in OZ On-line, October 22
CJOB 680 Winnipeg, MB. May 28
Bruce Wylie, CHUM Radio, Brockville, September
Brock TV, February
103.7 FM CFBU St Catharines, ON. October 18
CKTB 600 St Catharines, ON. October 6
CHML 900 Hamilton, ON. February 27
CKTB 610 St. Catharines, ON. June 2
570 News Cambridge, ON. March 5
AM 900 CHML Hamilton, ON. February 26
KCVI Radio Kingston, ON. February 17
FLY FM, Kingston, ON. January 25
KRock FM Kingston, ON. January 23
McClung's Winter ed. page 10
Canadian Living January ed. page 27
Homemakers Vol. 44 No. 8 page 6
Real Life Vol. 11, Issue 1 pages 5-7
H Magazine Vol. 2, No. 9 page 12
Real Women September page 36
Women and Environments International No. 72/73 pages 48-50
Cahoots Autumn pages 24-27
STEPS Alumni Winter page 15
Fusion Vol. 29, No. 2 spring pages 18-20
Herizons Vol. 19 No. 2 page 7
Moxi Femme Issue 2, March/April pages 14-15 & 37
SNAP Cambridge
Spoke – Conestoga College Press
Cambridge Times
Saugeen Shores
Shoreline Beacon August 9. page 20
SNAP Kitchener/Waterloo January. page 14
Frontenac EMC April 29. page 13
Shoreline Beacon May 17. page 16 & 17
The Sun Times May 18.section 1, page A3
The Toronto Star Aug 2
The Globe & Mail Aug 19. page A8
The Gananoque Reporter October 28. page 3
St Lawrence EMC October 22. page 26
The Standard, Local October17. page A3
Niagara This Week October 10. page15
The Standard, Spectrum, St. Catharines September 29. pages B1& B3
Toronto Star, Weekend Living April 12. page L7
Kingston Whig Standard, The Ticket April 12. page 6
The Hamilton Spectator March 7. page 7
Cambridge Times April 2. full page in Focus insert
The Record, Kitchener, Cambridge, Waterloo February 28. page B5
Cambridge Times March 23
Kawartha Lakes This Week March 6. page16
The Daily Post Spotlight, Lindsay March 2 page B1
The Record, Kitchener, Cambridge, Waterloo February 28. pageB5
Cambridge Times February 16. page14
Standard-Freeholder, Cornwall August 17
Ottawa Xpress August 17
Standard-Freeholder, Cornwall July 6. page 2
The Review, Vankleek Hill April 12. page B10
The Review, Vankleek Hill March 15. page 1 & 9
The Pioneer, Belleville February 25. page 7
Queen's Journal, Kingston January 20. pages 22 & 25
Kingston This Week January 20. page 12
The West Carleton Review Weekender August 5. page 1 & 3
The Kingston Whig Standard Companion January 29. page 1, 3 & 6
The Humm March. page 3 2005 — The Humm January. page 4
The West Carleton Review Weekender November 26. pages 4 & 22
A Woman's Guide to Building a Girl's Healthy Body Image and Self-Esteem, YWCA, Cambridge, Kitchener Waterloo, ON. Cheryl-Ann created the art for the book cover.
Valerie Westgate's "Still a Girl Inside" Cheryl-Ann's Beautiful Women Project filmed in DVD
Lisa Tugnette's "Reflections of a Woman-my memoir of breast cancer: loss, love & laughter" book refers to Cheryl-Ann's Beautiful Women Project
Kathryn Travis's "Sleeping Body (and Her prince the abject)" Honours Thesis, Cheryl-Ann's Beautiful Women Project referenced.
So unique. Real art with a message! Well worth my time. Thank you so much.
The most inspiring project I've ever seen, so beautiful.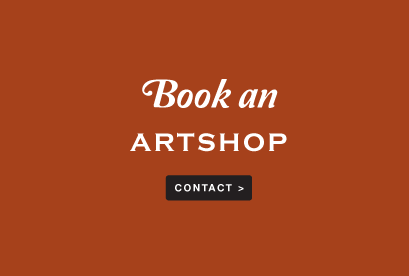 Cheryl-Ann is an inspiration to all whom cross her path. I feel blessed to have had the opportunity to learn about myself in an environment that was safe and accepting.
Cheryl-Ann's Formal Qualifications
Neuro Linguistic Programming – Practitioner
Accredited Certified Coach, International Coaching Federation
Art & Science of Coaching, Erickson College
BA Hons in Culture & Communications
Access to Humanities & Social Studies
Insights Institute DISC: Behavioural Studies
Insights Institute DISC: Train-the-Trainer & Speaker Training
Canadian Association of Professional Speakers since 2008
BTec National Diploma in Art & Design
Cheryl-Ann's Awards & Nominations
2014 Honorary Award Body Confidence Canada
2010 Be a Women, Amazing Women Nominee.
2009 Women of Influence, Deloitte, Ottawa Region
2009 Commendation, Business and Professional Women's Club of Canada
2009 Girls Inc. Strong, Smart & Bold, Women of the Year Nominee.
2003 Best in Show, Tay River Gallery
Your fluid, quick paced delivery indicated good knowledge of your topic.  Your speech was interesting and you held your audience's attention.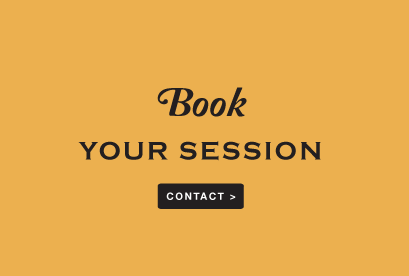 Spending six weeks with the exhibit has taught me a new level of appreciation for the stories our bodies have to tell, and to think of them as a work of art.  What an illuminating revelation.
What a wonderful concept. A celebration of each woman for what she is, not what people think they should be.