Beautiful Women Project founded 2003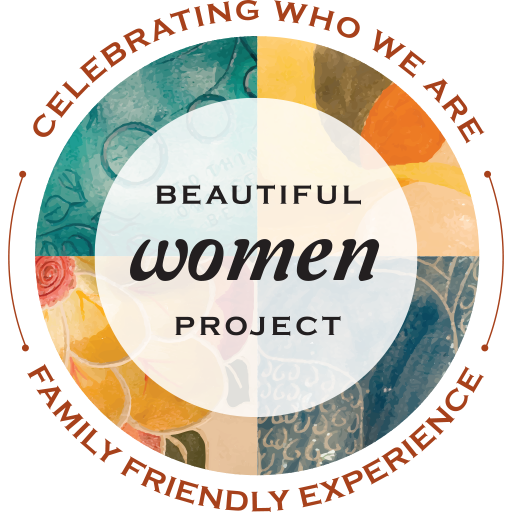 The Beautiful Women Project is a family friendly art installation, created by Cheryl-Ann Webster to promote healthy living, to accept natural beauty, and to highlight the crucial link between body image and self-esteem, which affects people at all ages and stages of life.
The foundation of the Beautiful Women Project is 120 life-size clay sculptures of real women aged 19-91, each decorated to reflect an aspect of their life journey. Cheryl-Ann created these sculptures to enable audiences to compare reality with socially-created, unattainable images of beauty, portrayed in our culture. As a result, the Project has been deemed a 'revelation of truth.'
The Beautiful Women Project sculptural exhibit has been showcased in 12 communities since 2006, with approximately 70,000 visitors viewing the work; it has enjoyed local, national and international media attention, and has gained recognition and awards for the exhibition hosts and sponsors. To accompany the exhibit, Cheryl-Ann designs and delivers highly visual keynote presentations and creative workshops tailored to the age, for the audience.
This art exhibit is precious – not because it is created by a famous artist, but because the sculptures capture a moment in time for a 120 women, some of whom have passed away, leaving their spirit to live on within each sculpture.
"Our bodies tell our life story. They are portraits of our journeys and experiences. Knowing that our body is beautiful just as it exists is a message more people need to see and hear." – Cheryl-Ann Webster
Changing how we see ourselves. Changing how we live!

Host the Beautiful Women Project in Your Community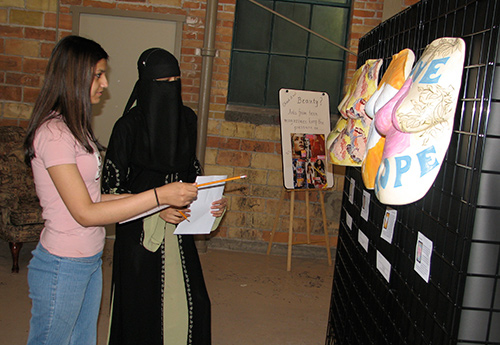 For 6 weeks, 6 months or at your event for just a few days…
Exhibit 60 to 120 life size clay sculptures • Have Cheryl-Ann present a keynote and/or a series of workshops • Provide a family friendly experience • Help shape a healthier, happier community • See your positive media coverage increase • Increase your revenue through sponsorship • Recruit and retain more visitors/participants • Make your event memorable and unique!
It's simple – you provide the budget and the Beautiful Women Project team does all the work! Contact Cheryl-Ann today to discuss your event.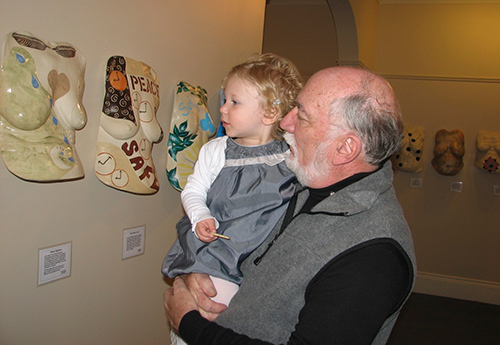 The creative journey of the Beautiful Women Project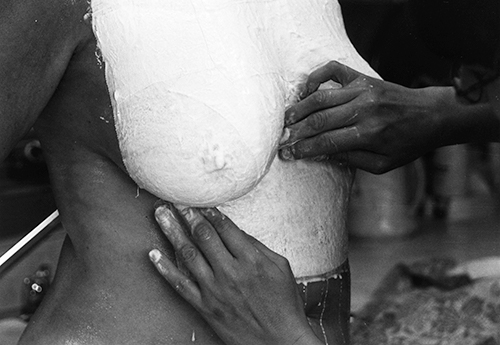 Casting the Women
In the beginning, getting women to volunteer to be cast in the Beautiful Women Project was challenging- after all, many of us feel shy about revealing our naked bodies in private, let alone to thousands of strangers! However, as more women came to understand my mission, more and more of them were able to step out of their comfort zones, and to willingly help spread the message of self-acceptance.
The first phase in the creation of the sculptures was to take a plaster cast of each woman's torso, which provided me with an accurate mould, as fragile as egg shells, of each body. Details such as scars and skin textures were on the inside of the cast, so I knew I needed to create strong, permanent, detailed replicas of each woman – my chosen material was clay.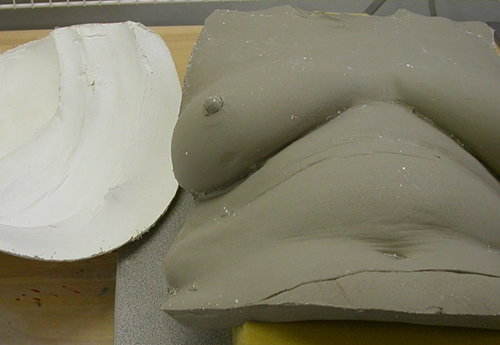 Clay Sculptures
Creating the Beautiful Women Project sculptures in clay was symbolic for me, as clay represents the 4 elements: it's of the earth, it needs water to make it malleable, air is crucial for the clay to hold its form, and fire is the final stage of transformation. However, clay has its limitations. For example, it often warps and cracks if it is larger than a dinner plate, and any plaster flakes embedded in the clay will cause mini-explosions. Needless to say, the creation of 120 clay sculptures of varying sizes made from plaster casts, came with a great deal of trial and error, supported by priceless wisdom from clay artists, Lynda Northey, and Nancy Green, and clay supplier Frank Tucker.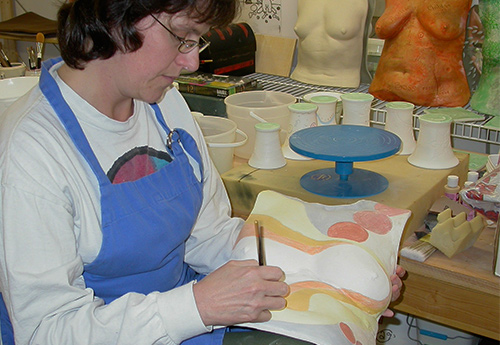 Deciding to Decorate
I initially planned to leave the Beautiful Women Project sculptures white, as my original focus was on the shapes and sizes of the women. However, as each woman shared personal and powerful stories throughout the casting process, I was compelled to represent them visually – this further highlighted the fact that we were so much more than our physical form. Working from the heart, and remembering each woman's story, I allowed the colours, shapes, and textures to flow. The decoration of each sculpture became a portrait of each woman's life journey. Visitors to the exhibit are often surprised by the various styles of decoration by just one artist, but I wasn't painting what I liked, I was painting what I felt from each personality.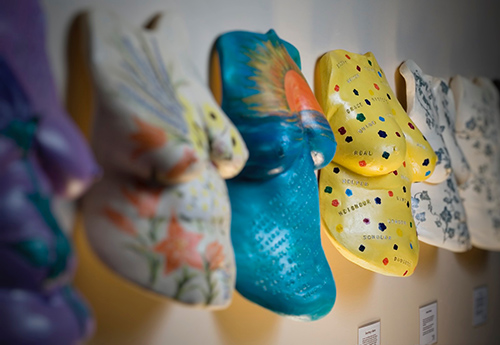 Including all the Women
After 2.5 years of working on casts and sculptures, I surpassed my goal of 100 examples of natural beauty. At first, I had 'extras' in case the kiln destroyed any, but eventually I realized that all of the sculptures needed to be included – even those which needed repairs after the kiln!
I laid plaster bandage on the first volunteer on Aug 15th 2003, and completed the 120th clay sculpture, on Nov 16th 2005. The first exhibit of the Beautiful Women Project was showcased in Kingston, Ontario on Jan 17th, 2006.
Past Exhibits
The Studio Gallery
Kingston, Ontario, Canada.
January 17th – March 31st, 2006
Arbor Gallery
Vankleek Hill, Ontario, Canada.
April 6th – 30th, 2006
Cornwall Regional Art Gallery
Cornwall, Ontario, Canada.
July 18th – August 26th, 2006
The Lindsay Gallery
Lindsay, Ontario, Canada.
March 3rd – 31st, 2007
The Cambridge Centre for the Arts
Cambridge, Ontario, Canada.
March 5th – April 19th, 2007
Hosted by YWCA Cambridge
Downtown Arts Centre
Hamilton, Ontario, Canada.
March 6th – April 19th, 2008
Hosted by YWCA Hamilton
St Thomas-Elgin Public Art Centre
St Thomas, Ontario, Canada.
May 24th – July 6th, 2008
Hosted by YWCA St Thomas-Elgin
Folk Arts Annex
St Catharines, Ontario, Canada.
October 7th – November 15th, 2008
Hosted by YWCA Niagara
Arthur Child Heritage Museum
Gananoque, Ontario, Canada.
May 1st – October 31st, 2009
Hosted by the City of Gananoque
Canadian National Exhibition
Toronto, Ontario, Canada.
August 20th – September 6th, 2010
Hosted by Canadian National Exhibition Toronto
Southampton Art School & Gallery
Southampton, Ontario, Canada.
August 6th – September 17th, 2011
YWCA – 55 Dickson
Cambridge, Ontario, Canada.
March 7th – May 10th 2013
Hosted by YWCA Cambridge