120 Sculptures Celebrating Reality ? 120 Stories Empowering Change
The Beautiful Women Project highlights the importance of comparing ourselves to what's natural and real, while critically viewing the impact of social ideals. The Project endeavours to remind the world that naturally beautiful bodies come in all shapes and sizes, with lumps, bumps, and scars too! The foundation of the Beautiful Women Project is 120 life-size clay sculptures of real women aged 19-91, each decorated to reflect an aspect of their life journey. These 120 Sculptures have been exhibited 12 times across Ontario Canada. Now based in British Columbia, the Beautiful Women Project is looking for new places to exhibit in the near future.
To hear the 120 empowering stories hear Cheryl-Ann speak live or subscribe to get updates on her videos and podcasts.
Experience all 120 clay sculptures below:
Awesome, wonderful, terrific. Words cannot express the emotions I experienced as I walked this exhibit.
Visually appealing and impressive. Important message.
You truly have an insight into women's nature.
Great project, well-conceived, and I love the writing almost as much as the art!
Very touching…a breath of fresh air.
Congratulations Cheryl-Ann…I'm so excited for you and the new exhibit of your wonderful sculptures! How fortunate for the Southampton Art Gallery. The community will be enriched by the presence of your pieces.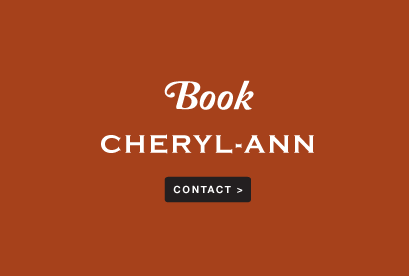 This is what I've always been waiting for, but perhaps didn't know it. Thank you for giving us – our kids, our public, our community – a chance to finally see real women. You are a true artist, and an inspiration.
Discover how to bring the Beautiful Women Project to Your Community or Conference
Contact Cheryl-Ann